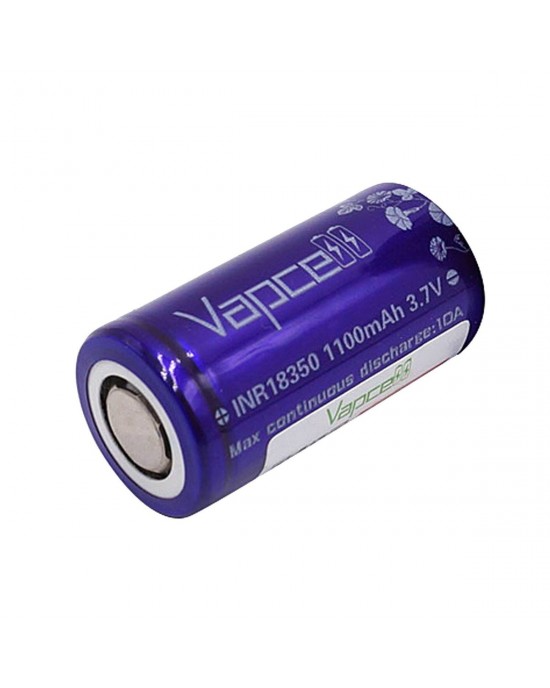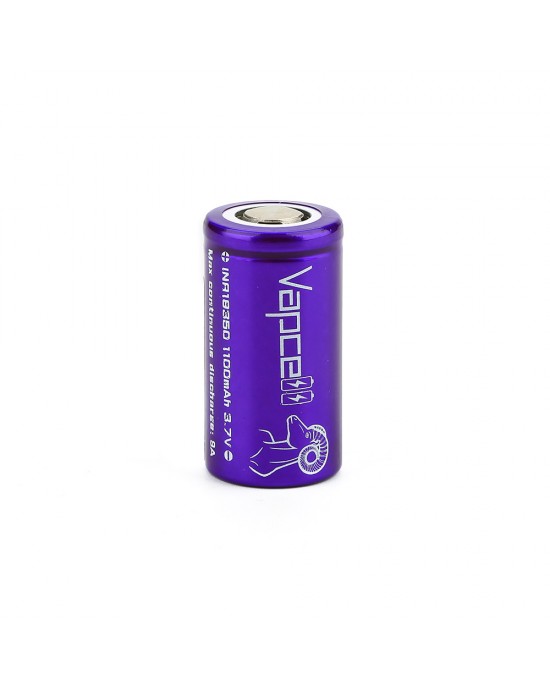 VAPCELL 18350 1100MAH 9A RECHARGEABLE BATTERY
The Vapcell INR18350 is a high quality High-drain Li-ion Battery with 1100mAh capacity and 9A max continuous discharge current. Highest capacity and discharge. Get it for your 18350 MOD.
Parameters
Size: 18.0 x 35.0mm
Model: INR18350 1100mAh 9A
Nominal Voltage: 3.60V
End-of-Charge Voltage: 4.20V
End-of-Discharge Voltage: 2.5V
Typical Capacity: 1100mAh (0.2C discharge)
Min Capacity: 1000mAh (0.2C discharge)
Weight: Max: 26g
Internal Resistance: Max: 25mΩ (AC 1kHz)
Standard Charge: 500mA, CCCV 100mA cut-off
Charging Time: 3hours (standard charge)
Quick Charge Current: 1500mA
Max Continuous Discharge Current: 9A
It comes with
1 x Vapcell INR18350 High-drain Li-ion Battery 9A 1100mAh
Simple packing. Customary packing from the factory, the packing is subject to change without notice.
Availability:

In Stock

Product Code::

VAPCELL 18350 1100MAH 9A

Weight:

25.00g

SKU:

VAPCELL 18350 1100MAH 9A

VapCell
Products Sold: 545
Product Views: 739