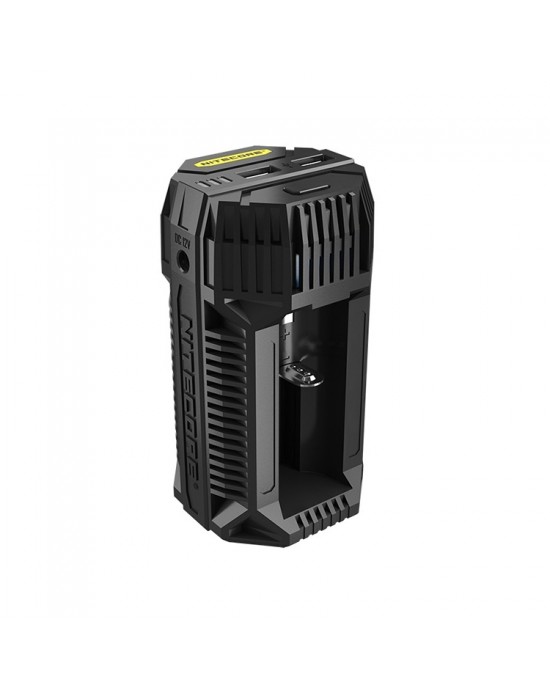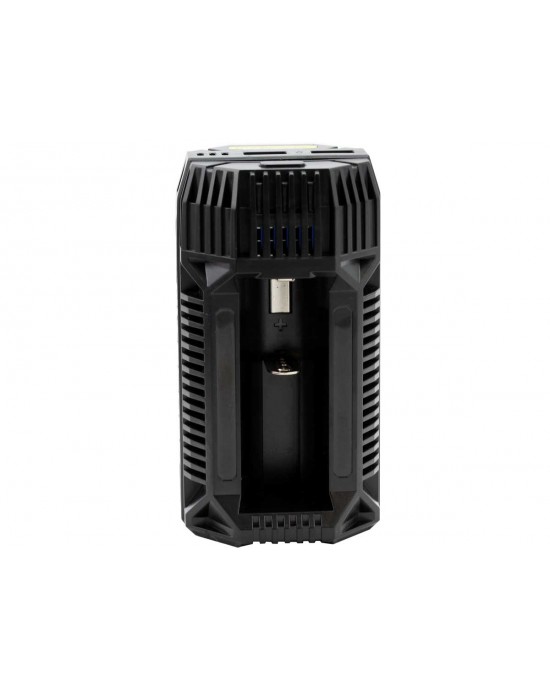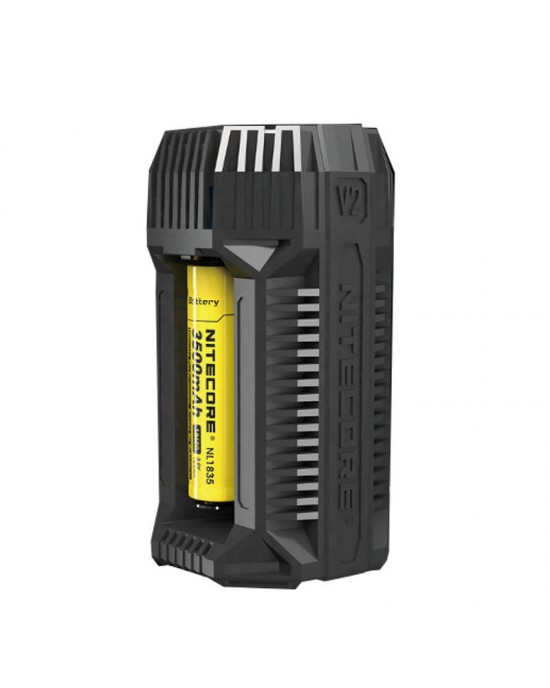 Nitecore V2 6A In-Car Speedy Battery charger 2 bay USB charger (With 12V LIGHTER ADAPTER AND USB PORTS FOR 18650 RCR123A 17650 17670 14500 AA C AND MORE)
Features:
Input DC 12V 42W(MAX)
Output
Battery: 4.2V±1% / 3A*2 (MAX) 1.48V±1% / 2A*2 (MAX)
USB: 5V±5% 1A*2 / 2.1A*1 (MAX)
Compatible with: Li-ion/IMR: 14500, 14650, 16500, 16340(RCR123), 16650, 17350, 17500, 17650, 17670, 18350, 18490, 18500, 18650, 22500, 22650, 25500, 26500, 26650,
Unprotected batteries: 17700, 18700, 20700, 21700, 22700, 26700
Weight: 6.94oz(197.6g)
Fast Charging for on the Go
NITECORE's V2 In-car Speedy Battery Charger provides users with a powerful and portable charging solution for daily use and travelling. This two-channel battery charger provides a rapid combined charging current rate up to 6A (3A per slot), allowing users the ability quickly recharge batteries on the go. A built-in micro processor automatically detects battery types and battery levels, then selects the appropriate charging mode to quickly recharge batteries while preventing battery damage at the same time.
Easy & Safe to Use
The V2 charger is equipped with three blue LEDs (charging current) and three green LEDs (charging level) which allow users to quickly view real time charging and battery levels stats while travelling. During charging, the green LEDs will blink and turn steady when complete. All three green LEDs will blink simultaneously to alert users of an error and help prevent battery damage. Built-in safety mechanisms notify users of short circuiting, overcharging and reverse polarity to prevent overheating and prolong battery life. An innovative cup-shaped design, included 12V lighter adaptor and two USB charging ports makes this charger perfect for travelling and everyday use.

Availability:

In Stock

Product Code::

Nitecore V2

Weight:

197.60g

SKU:

Nitecore V2

Nitecore
Products Sold: 23
Product Views: 1193