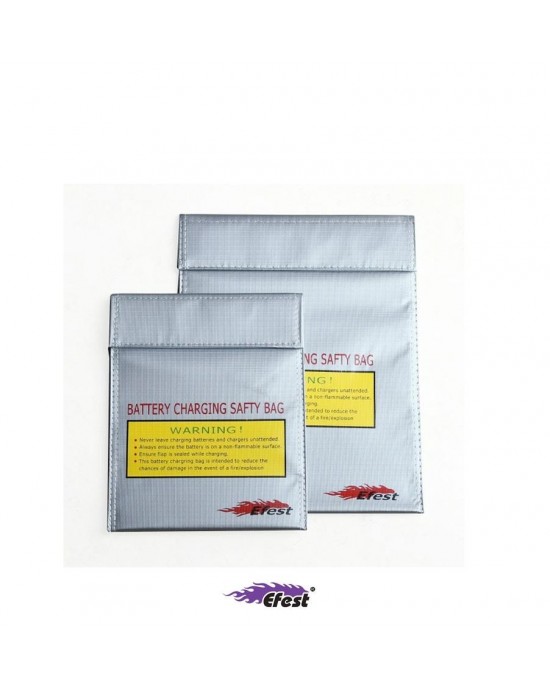 Efest Li-Po Firesafe Battery Charging Safety Bag
Materials: Fire control explosion-proof materials
Safe Charging Bags, very good in strength of extension, thermostability, antiflamability and safety.
Safe Charging Bags are a flame retardant bag, a convenient way of safeguarding your batteries during charging, transit, and storage.
Simply enclose the batteries in the bag, route your charge wires through the vents at either side of the top flap, and fold the flap closed, sealing with the industrial grade hook and loop fastener.
SAFE CHARGING BAGS USAGE PRECAUTIONS:
Ensure that charger rate is properly set and polarity is correct.
Attach charging leads to battery.
Place battery in Safe charging Bags towards the bottom.
Place Safe Charging Bags on non-flammable suface.
Route charge leads through vent at the top seam of the Safe Charging Bags.
Close top flap of Lipo Safe land press velcro until fully closed.
Charge battery using proper charging practices.
Always practice extreme caution when charging and never leave a charging battery unattended
Large Bag Dimensions: 29cm x 23cm
Small bag Dimensions: 22.5cm x 18cm
Availability:

In Stock

Product Code::

Efest Safety Bag

Weight:

50.00g

SKU:

Efest Safety Bag

Efest
Products Sold: 6
Product Views: 116